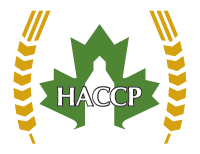 Johnson Seeds is a member of the Canadian Special Crops Association, actively marketing brown and yellow flax; canary seed; canola; yellow and maple peas; and lentils.

Over the years Johnson Seeds has built a world-wide reputation for delivering outstanding quality product. We are experienced in shipping commodities overseas via container and bulk conventional, as well as inland via rail or truck.
Johnson Seeds has developed the Prairie Wave brand which customers have grown to associate with high quality product. The Prairie Wave brand name has especially become internationally renowned for its reputation in the high quality human consumption flax market. Johnson Seeds human consumption flax is HACCP certified for food safety by the Canadian Grain Commission.